Barcelona property finder for renting
Following an initial assessment of the type of property you're looking for, including your budget and location, etc, we agree on a time scale. We work towards having a number of properties organised for you to view on an agreed viewing day.
You can expect to view several properties in one day. If you prefer, this can be split over two days, so that things don't get too exhausting. However, it can be advantageous to view all properties on one day, as it can help you to make a decision as to which house or flat you like most.
You make the final decision on which properties you want to view, which means that the properties are very well matched to your criteria.
Most clients choose a property to rent in Barcelona at the end of the first day of viewings, and in some cases after viewing only a few flats. At that point you need to make a reservation, and again you will be helped with that process.
What you need to rent in Barcelona
On your behalf, we can make an offer on the rental price, and generally negotiate rental terms and requirements.
Before the final contract signing, we will read your contract and discuss any amendments that we think are necessary with the agent or owner. We accompany you to the contract signing and advise you on what documentation you will need to supply.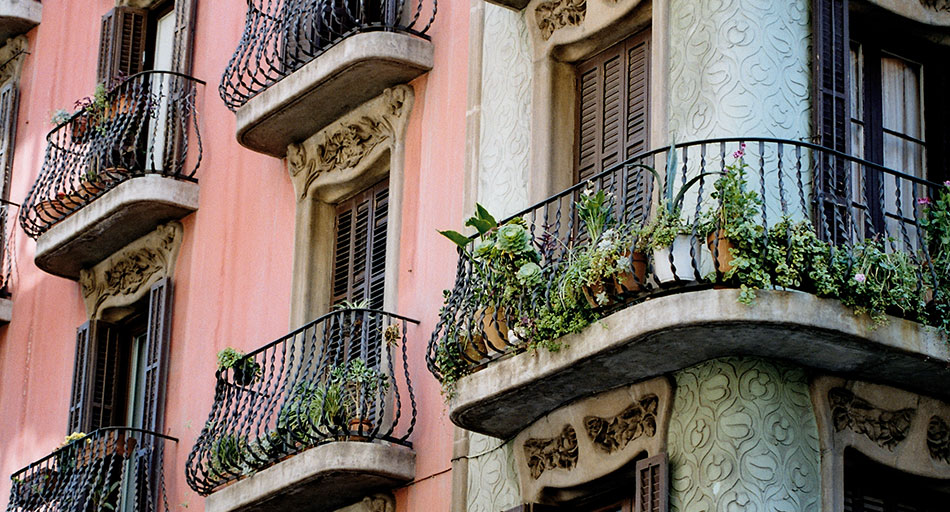 If we have any serious doubts or problems regarding your contract, I offer an additional service of having your rental contract checked by a local Catalan lawyer. However, this is seldom necessary.
To summarise, our Barcelona property finding service includes:
Finding flats or houses to match your requirements
Organising property viewings
Going with you to all viewings and liaising with the agents and owners
Translating from Spanish to English and vice versa
Negotiating with agents and helping to make offers
Helping with your reservation and checking your contract
Choose the parts of the service that you need
Our service includes all of the features listed above. However, if you only require certain features when you're looking to rent in Barcelona, such as checking your rental contract because you've already reserved a flat, then that's available too.
We're also happy to arrange viewings for properties that you've found yourself. We can accompany you to view those flats, or simply make all the arrangements and hand over the schedule.
Our relocation service is very flexible and can fit in with your needs. Reasons why to use a property finder.
Rates
Our rates are based on the modules you require, which are: the search process and arranging viewings; a viewing day or days including the reservation; rental contract checking, translating and accompanied contract signing.
Please get in touch with the basic details of the type of property you would like to rent – budget, location, number of bedrooms, etc – and we'll give you a quote.
If you still have queries, check out our Frequently Asked Questions, or give us a call.